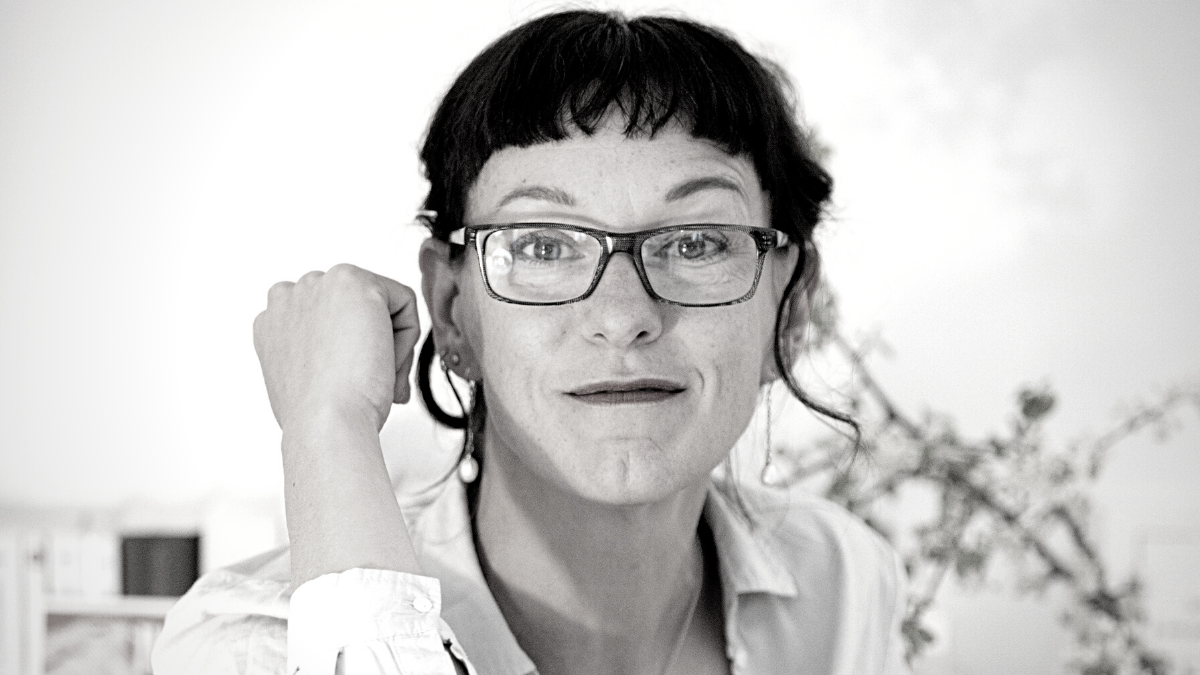 Corinne Morel Darleux is a French writer and an eco-socialist activist. She has been engaged for ten years in politics, both at the institutional level as a regional deputy for the Left Party and on the field, alongside grassroots social and climate movements. She lives in the countryside, at the foot of the Vercors mountains, and writes for various magazines and independent media. Her themes include politics and fiction, environmental and social issues, and the questioning of the modern notions of progress, competition and success. She recently published an essay "Plutot couler en beauté que flotter sans grâce" (Libertalia, 2019) and two novels for young readers : "Là où le feu et l'ours" ( Libertalia, 2021) and "Le gang des chevreuils rusés" (Seuil jeunesse, 2021). "La sauvagière", her first novel for adults, was released in 2022 with Dalva editions.
Her website : revoirleslucioles.org
Book in focus
---
La Sauvagière (2022)
She has a dream-like memory of the accident and the impact on the asphalt. Upon regaining consciousness, she realizes that she is in the shelter of a forest house nestled in the heart of the mountains, far from the constant solicitations of the city and its hectic pace. At her side are Jeanne, Stella and the dep forest. There is little talk here, yet everything seems to rustle, move and palpitate with a strange and magnetic force. Her two companions and the surrounding nature sometimes merge, as if to better initiate her to another way of being, instinctive and animal. One that would allow her to let go, finally… La Sauvagière is a dreamlike fable that invites us to rethink our relationship with the natural world, far from modern constructions and contingencies. Page after page, Corinne Morel Darleux plunges us into a powerfully poetic universe where the senses become the masters and where our humanity is transformed by the contact with the damp wood and the soft wind. Reprinted three times since its publication in August 22, La Sauvagière is an astonishing first novel which has captured the imagination of readers throughout France.
Programme:
1 Mar 2023, Delhi: The Night of Ideas at Sunder Nursery