Slide 1
🇫🇷 French Literature Corner
The French Institute in India, in its mission to make French literature moreaccessible to people in India, has decided to launch French corners inbookshops all around the subcontinent.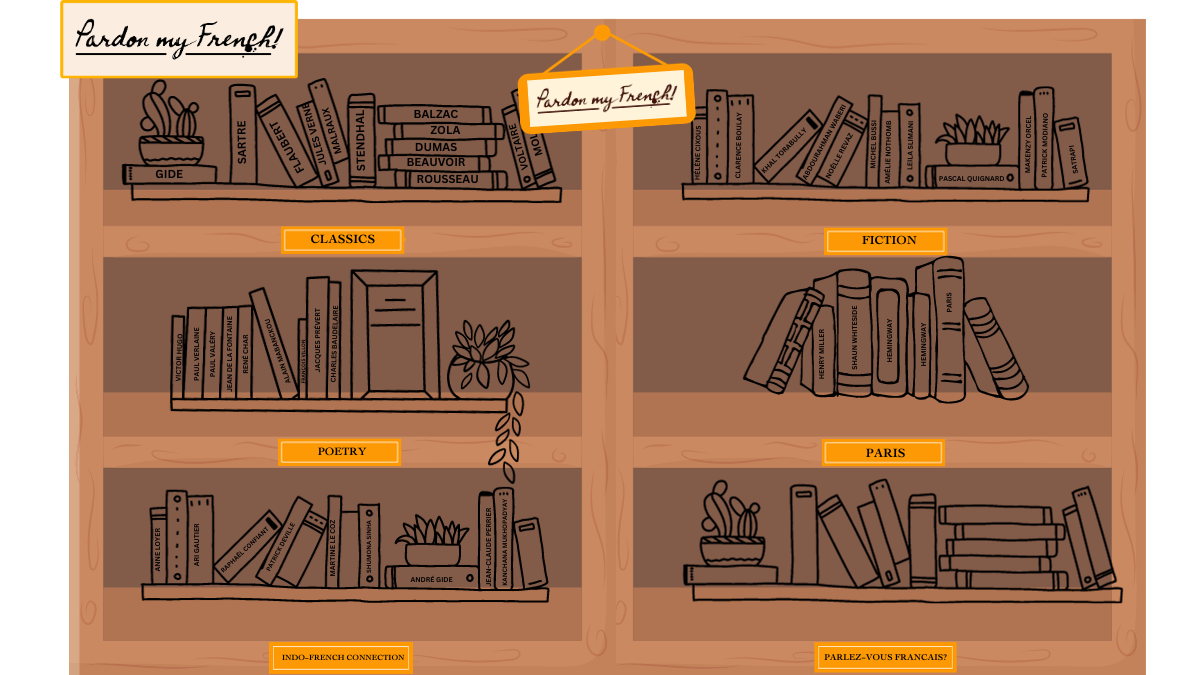 These corners will feature translated French literature in all Indian languages, ranging from classics to contemporary works. Writings from Emile Zola, Albert Camus, Annie Ernaux – a never ending list of writers who have affected the course of history and impacted the lives of people around the world.
The French corner would also feature some books in French itself for Francophones and Francophiles.
Locate your nearest French corner

Kunzum Books – Vasant Vihar
45, First Floor, Basant Lok, Vasant Vihar, New Delhi, Delhi 110057, India
I own a bookshop
& I want a PMF! corner
To understand the process, download the document below: