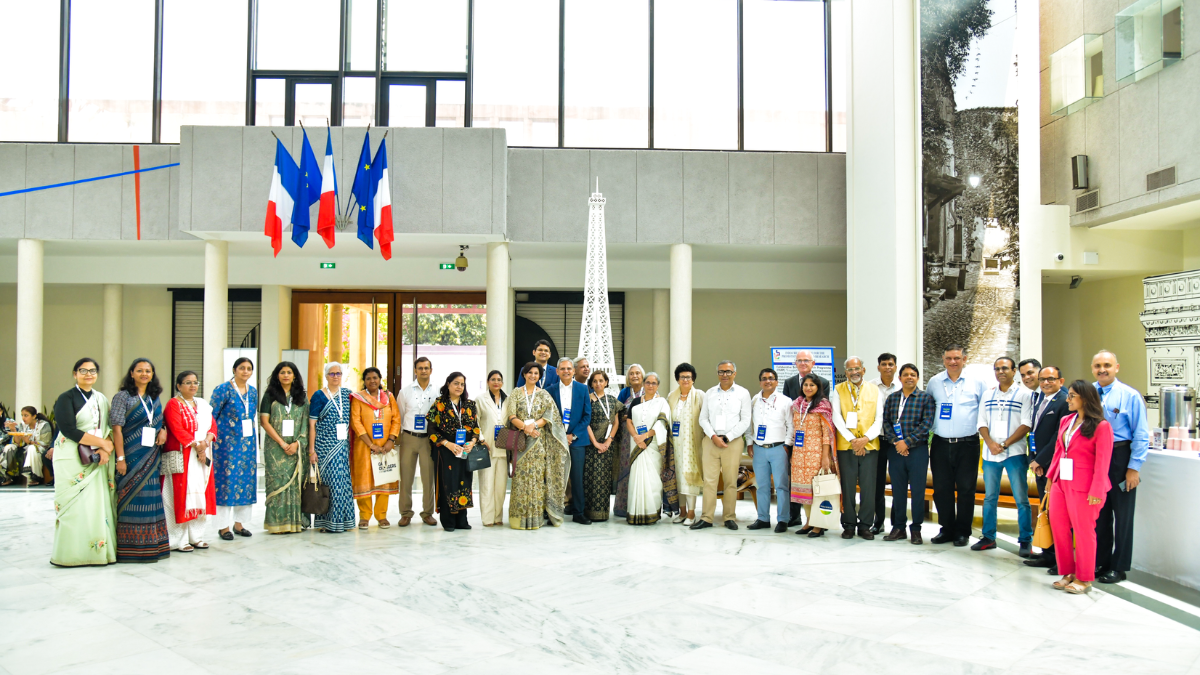 The French Embassy in India, and Biomérieux India  co-organized on 20th of June a one-day symposium titled "Antimicrobial Stewardship: Improved Diagnosis for Better Management." The event hosted approximately 80 attendees in the auditorium of the French embassy, followed by a networking cocktail at the Ambassador's residence in the evening.
The World Health Organization (WHO) reports that approximately 700,000 people die each year from bacterial infections in the world, highlighting the urgent need for attention to this "silent pandemic" from all sectors and countries. As antimicrobial resistance poses a significant threat to global health, food security, and development, the symposium aimed at identifying and promoting best practices and advocacy to deal with AMR.
The symposium convened a diverse range of participants, including representatives from the Government of India, key opinion leaders, experts and researchers from France and India, doctors, and pharmaceutical companies.
The symposium was structured into four sessions, each addressing different aspects of the topic:
Revisiting AMR issue through One Health Concept
Antimicrobial Stewardship: The Role of Diagnostics (Diagnostics Stewardship)
Antimicrobial Stewardship: Supporting Policy for the Use of Diagnostic Tools
"Fireside Chat": The Importance of Diagnostics in Regulating the Misuse of Antimicrobials
By fostering knowledge exchange and collaboration among stakeholders, this symposium seeked to drive tangible advancements in the field of antimicrobial stewardship and improve the diagnosis of infectious diseases, ultimately leading to better management and control of AMR.
The symposium also confirmed that France and India have been jointly active in the area of life science and health. Bilateral projects in this particular field have been launched recently such as the Franco-Indian Campus for Health in the Indo-Pacific, a joint venture of Indo-French top universities that will deliver double degrees.
Besides health-related collaboration, this event is a testimony to the vitality of Franco-Indian scientific cooperation, notably enabled by the action of the Indo-French Centre for the Promotion of Advanced Research (CEFIPRA).