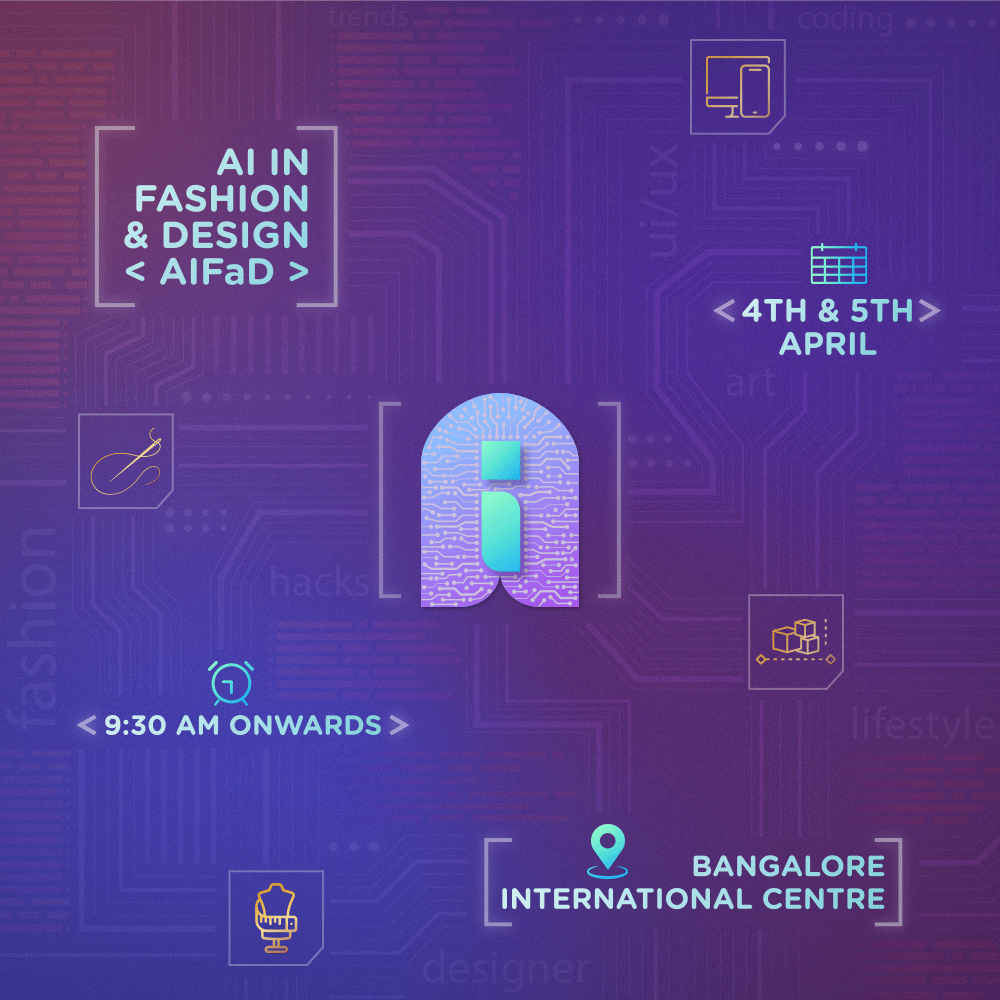 We would talk to you about sustainability and fashion, the role of digital fashion in making the sector more sustainable in terms of not just sustainable designs, crafts and fabrics but also employment.
We would discuss the role of the different strata of the textile industry- how are these layers connected? Is this a well-organized process? Can technology help build the gaps? What are the different stages which involve AI- design, manufacturing, marketing? How does AI make traditional artforms like crafts, block-printing, weaving etc. sustainable? Does it add visibility? Does it aid in the preservation of the skill set? How do you combine the skillset of the artisans and technology? Can they be trained? Technology and trends in e-commerce and the future?  How can we obtain exceptional work (X factor) with the operation of AI?
If you want answers to these questions, come in for the conference and interact with our Indo-French experts in AI, Fashion and Design!