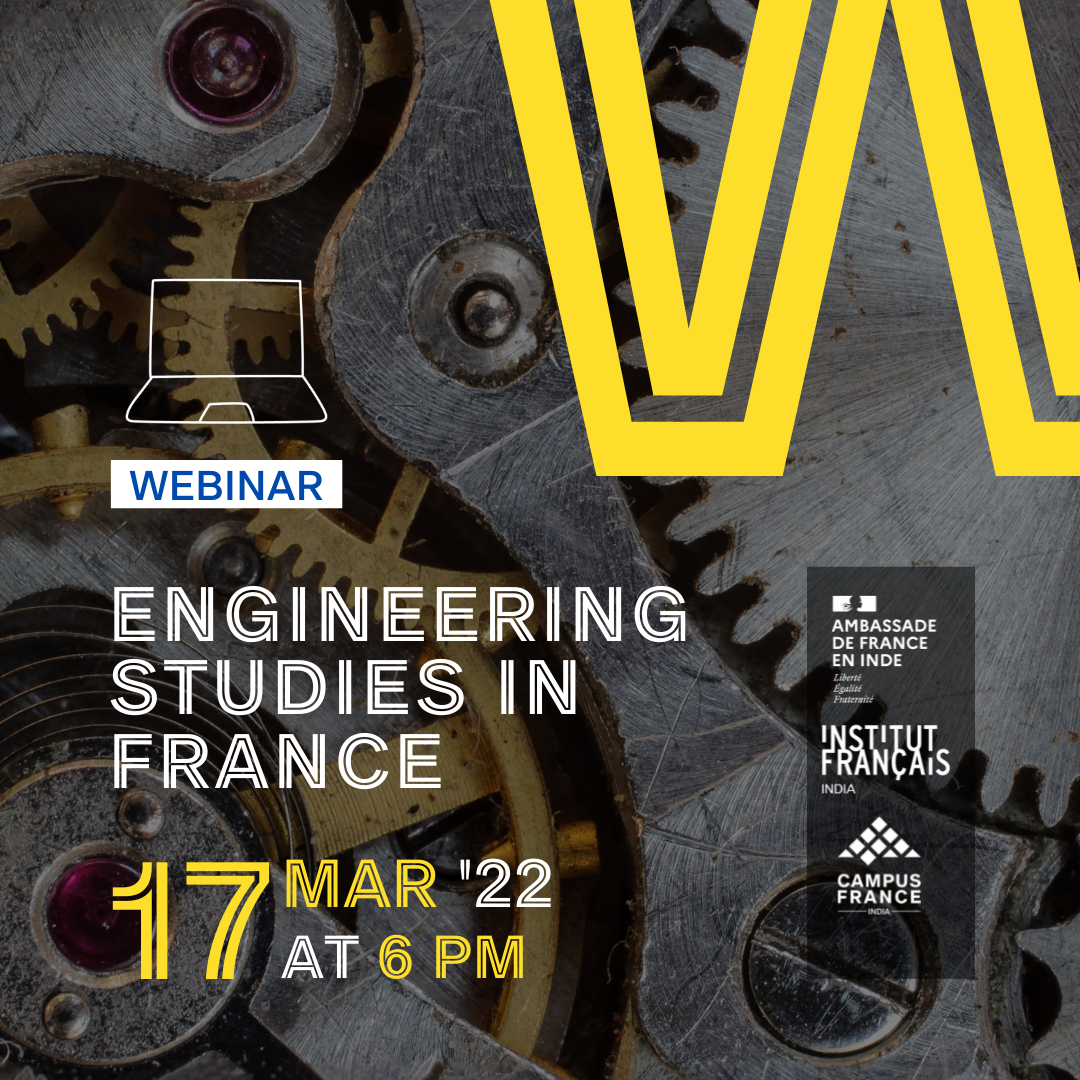 Are you inclined towards technology and want to build your career as an Engineer? Do you know Engineering sciences are an area of excellence in France's higher education system?
Be a part of an interactive session about Engineering studies to get all your queries answered and to discover new facts about it.
There is a wide range of engineering programmes offered in France in the domains of IT, aeronautics, energy, artificial intelligence etc. As per statistics, in 2019-2020, more than 1000 Indian students were studying in Engineering schools all across France.
Join us for a webinar on March 17, 2022, at 6 pm (IST) and explore:
Programmes offered in French and/or English
Eligibility criteria
Application procedure
Scholarships
Internships and jobs opportunities