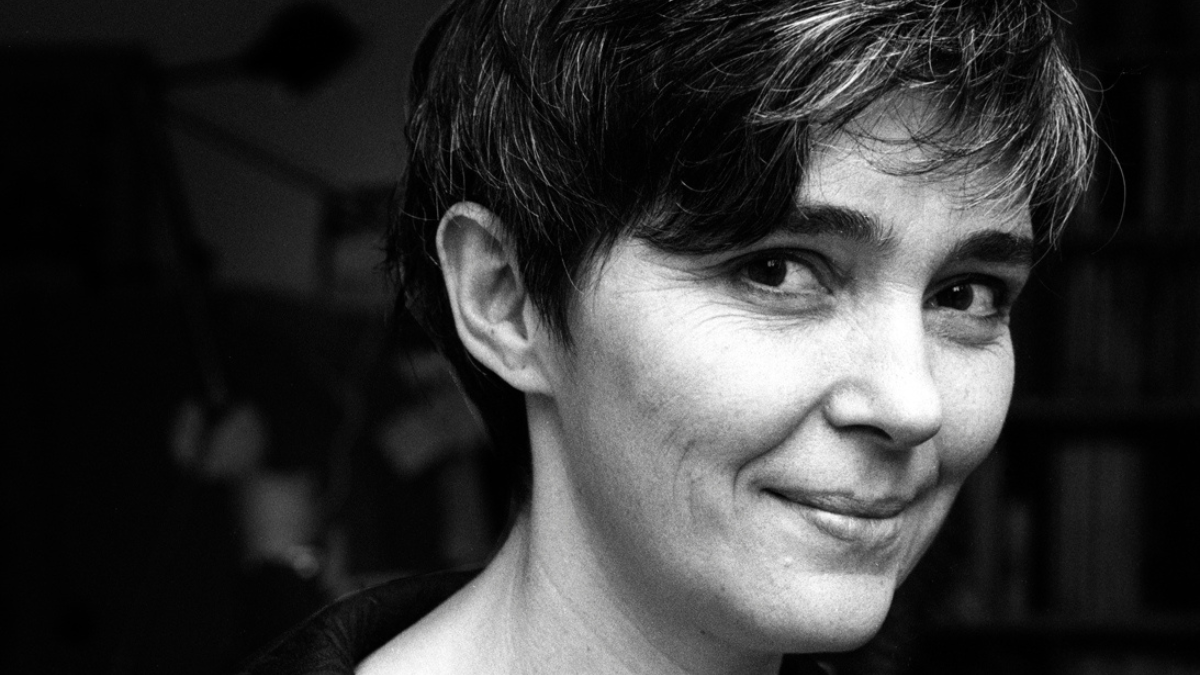 Joëlle Jolivet is one of the best known illustrators in France. She studied Graphic Art and Advertising at the School of Applied Arts in Paris. Joelle was always interested in engraving and printing, so she spent a year in the lithography workshop at the Beaux Arts. This led her to the discipline of lino-cutting, which has remained her main mode of expression ever since.
She has collaborated with many authors such as Jean-Luc Fromental for the award-winner 365 Pingouins (Hélium, 2010, republished in 2017), Ramona Badescu for the critically acclaimed In Paris (Les grandes personnes, 2014) of Fani Marceau for Panorama: a foldout book (Hélium, 2018). She has also illustrated works by classical authors such as Jean Giono (The man who planted trees, Gallimard Jeunesse, 2010) or Luis Sepulveda (Métaillé, 2013 and 2014).
Her more recent publication includes The 90 days cast with Chennai-based publisher Tara Books and Les oiseaux électriques de Pothakhudi/A Nestful of Light (Hélium, 2022), a book written by Karthika Naïr which takes place in a small village in Tamil Nadu.
About the book in focus
---
Les Oiseaux électriques de Pothakudi
In the summer of 2020, even as the pandemic raged over the world, a small report circulated across Indian newspapers: Pothakudi, a village in Tamil Nadu, went without street lighting for 35 nights, because a pair of vannathikuruvi, Oriental Magpie Robins, had built a nest, and laid eggs, in the one switchboard that powered all its street lamps. Les Oiseaux électriques de Pothakudi, called A Nestful of Light in English, springboards from this very real event to create a magical tale of interspecies solidarity and community.
Les oiseaux électriques de Pothakudi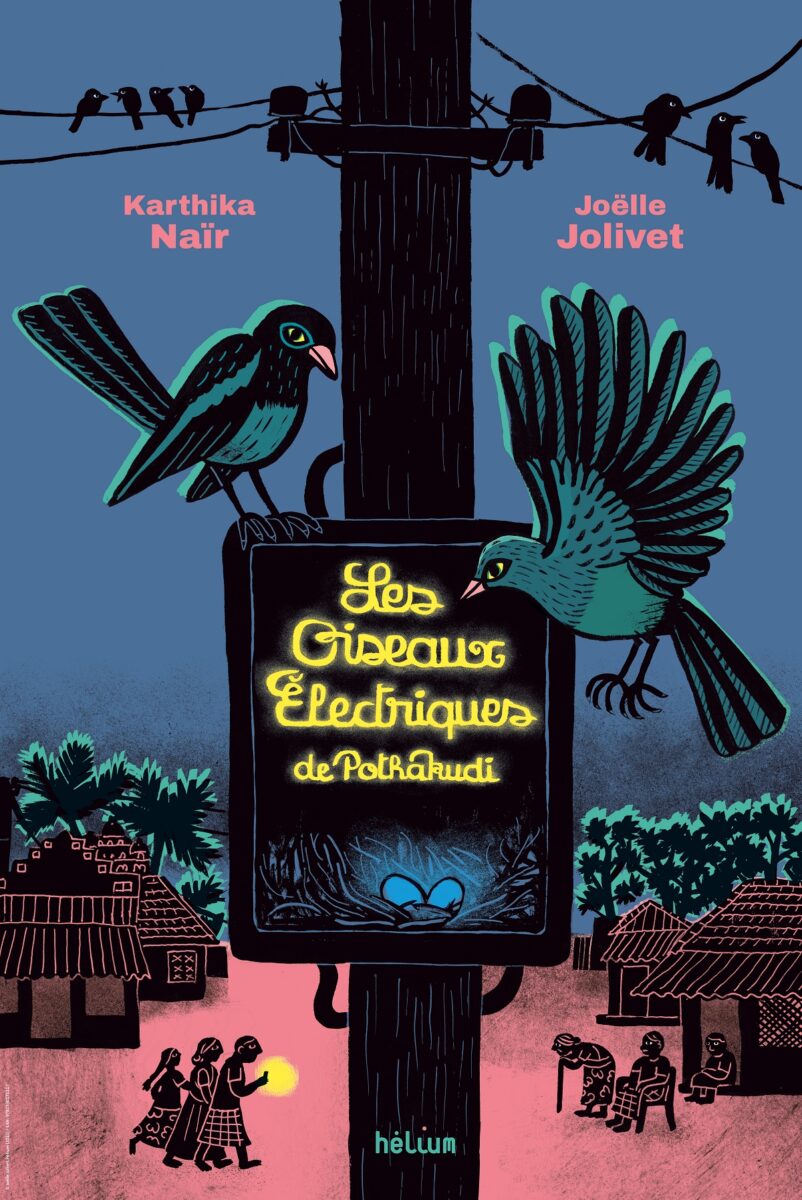 Where
Bhopal, Delhi, Chennai, Bangalore