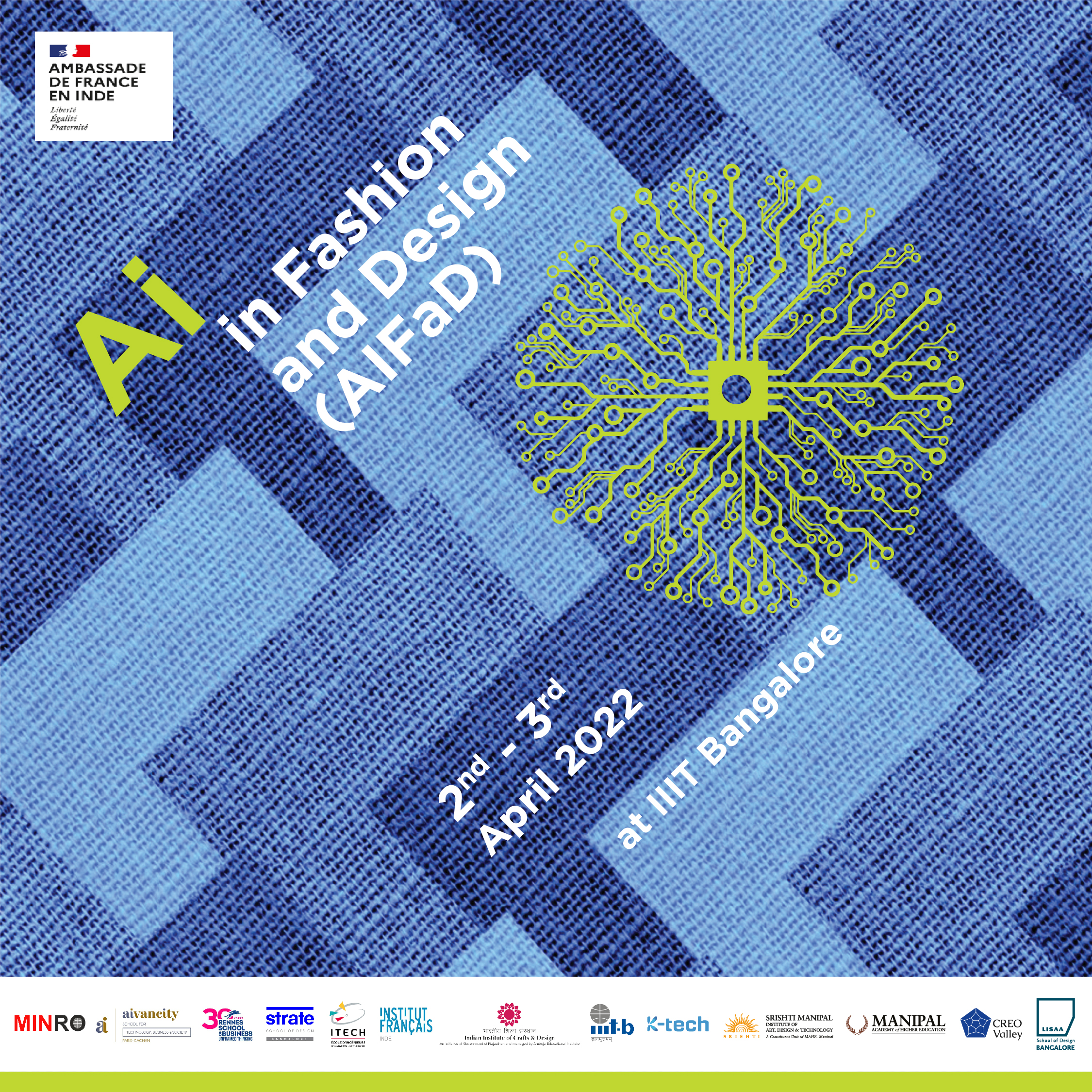 The link between AI and fashion and design could be pronounced in two major sectors.
At the interface between customer and brand.

In the design world which applies AI in the design of apparel, space, tele-recommendations etc.
AI could have many applications in the design industry, particularly in pattern learning and designing.
AI could predict the trend in the fashion industry and help designers come up with novel designs by using a huge number of permutations and combinations. They could bring about a huge range of products since they can create many designs by making subtle changes in the patterns which are less obvious for the human mind.
The hackathon which is a major part of this project on AI in fashion and design will try and answer the above questions. This hackathon would involve Indian and French students from design, fashion, management and AI and IT working together as a team to achieve this common goal.
AI in Fashion and Design Hackathon – Call for applications!
The call of applications is open only for students from Srishti, LISAA, IICD, IIITB, Rennes school of business, Strate School of Design, Aivancity, ITECH
Contact your respective schools for the same or email [email protected]
Institutions Involved:
IIIT Bangalore, Lisaa School of Design, Bangalore, Srishti Manipal Institute of Art, Design & Technology, Strate School of Design, Rennes School of Business, Indian Institute of Crafts & Design (IICD) Jaipur, ITECH Lyon, Aivancity, Paris- Cachan
Intake: 5 to 6 students per institute
◉ Organized & Sponsored by: The French Institute in India & Consulate General of France in Bangalore
◉ Co-sponsored by: Center of Excellence in Machine Intelligence and Robotics (MINRO)
◉ Award: The winning team gets a fully sponsored trip to Paris to attend Summer school specifically tailor-made for you at Aivancity, Paris (AI and Big Data: technologies, practices and challenges).
◉ Participation prizes for all students taking part
---
Contact for all questions about the event and hackathon: [email protected]
Related events
Inviting you for a truly fashionable session on the Future for sustainable Fashion and Design through AI

Bangalore - A conference on sustainability and fashion, the role of digital fashion in making the sector more sustainable.