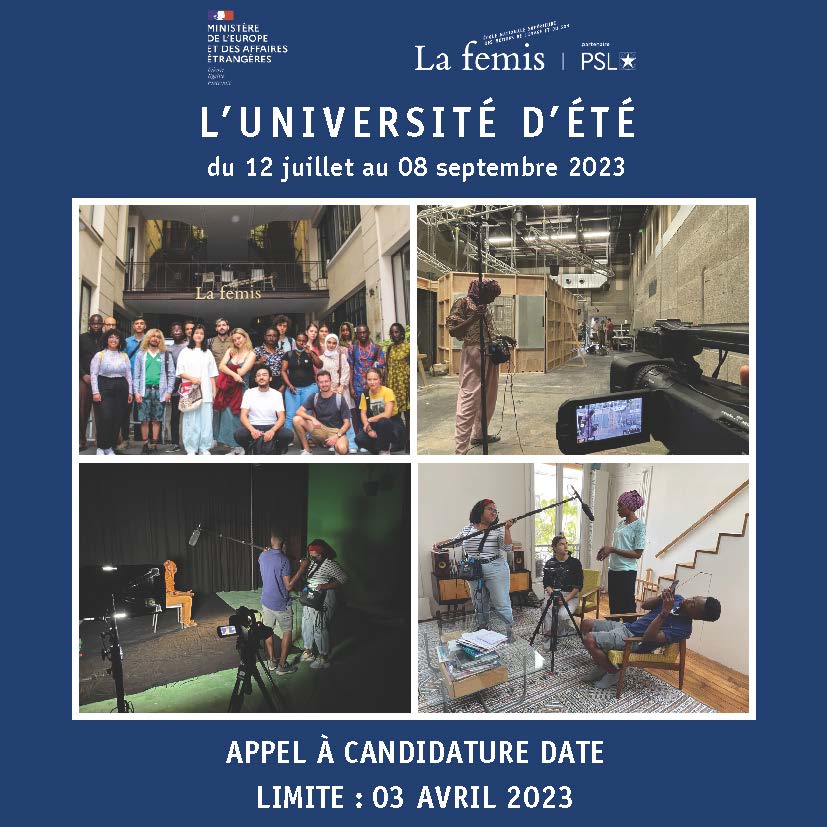 The applications for the Université d'été programme 2023 at La Fémis are now open!
The two-month training course accepts 12 to 15 young directors or film students from across the world and equips them with technical knowledge and training to perfect their documentary filmmaking skills.
La Fémis is a prestigious public school under the French Ministry of Culture and one of the best film schools in the world.
Every year, the French Embassy awards a scholarship to ONE bright, young filmmaker selected for the programme. The awardee is provided with a monthly stipend, along with a return ticket to France, tuition fee, overseas medical insurance coverage and assistance to find accommodation. The awardee is also provided with a student visa fee waiver.
The programme is an 8-week intensive course of documentary filmmaking

Dates: 12th July to 8th September 2023

Fluency in written and spoken French is mandatory.

Candidates must be under 30 years of age on 1 January 2023

Selected candidates will receive a scholarship covering all expenses (tuition, travel, stay)

Applications to be sent to kku@ifindia.in with "Candidature UE 2023 La Fémis" as the subject.

Deadline to send in applications : 1st April 2023