PVR Pictures holds special screening of "Notre-Dame on Fire" in association with the French Embassy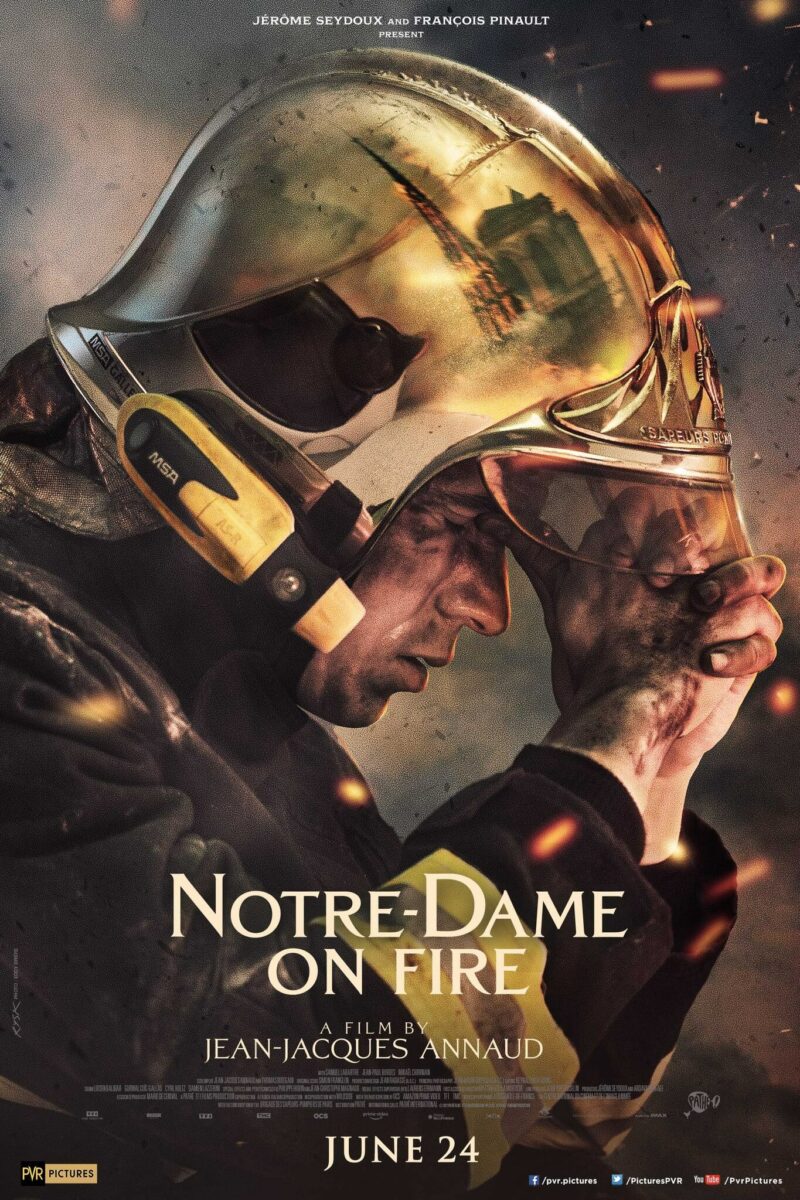 PVR Pictures, the distribution arm of PVR Limited and the largest distributor of independent foreign language films in India, today hosted a special screening of the movie "Notre-Dame On Fire" in the presence of H.E. Mr Emmanuel Lenain, Ambassador of France to India. Other dignitaries and members of the media also attended the event, which was held at PVR Director's Cut, Vasant Kunj, New Delhi.
'Notre-Dame On Fire' is an internationally applauded French language film based on the Notre-Dame cathedral fire of April 15 2019. It will be released all over India in selected theatres on Friday June 24 in its French version with English subtitles. Directed by Oscar-winning filmmaker Jean-Jacques Annaud, the film is a PVR Pictures release and comes at a time when people are flocking back to the big screen post pandemic.
Marking the occasion, Mr Emmanuel Lenain, Ambassador of France to India said, "France and India are partners in creativity and innovation. That is why India's participation in the 2022 Cannes Film Festival as guest of honour of the Marché du Film was such a success. We want to bring our audiences, our artists and our film industries closer together. The Embassy of France appreciates the efforts of PVR Pictures in bringing French cinema to India for the enjoyment of Indian and French audiences. French is the most sought-after foreign language for Indian students. Promoting French cinema also helps in strengthening connections and cultural cooperation between the two countries".
The film reiterates PVR Pictures' sustained commitment towards bringing the finest of international cinema to Indian audiences, including many remarkable French films. The movie offers a blow-by-blow recreation of the gripping events that took place on April 15, 2019, when the cathedral suffered the biggest blaze in its history. It retraces how heroic men and women put their lives on the line to accomplish an awe-inspiring rescue.
Mr. Sanjeev Kumar Bijli, Joint Managing Director, PVR Ltd, added, ''PVR Pictures is known for bringing International marquee titles in India and 'Notre-Dame On Fire' is one such soul stirring title. We are proud to associate with the French Embassy as part of their endeavour to promote cultural exchange programmes between India and France. Through our humble efforts we are trying to promote contemporary French cinema in India and exposing Indian audiences to the best in French Cinema".