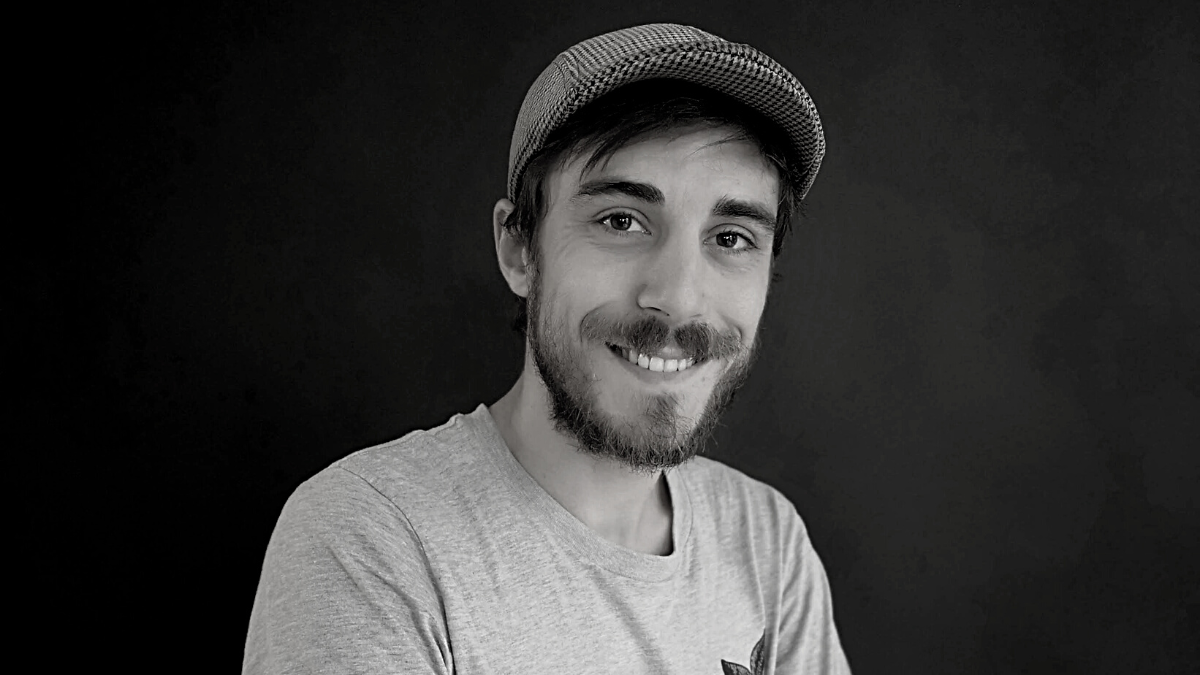 Mathieu Bertrand is a comic book writer living in Lyon.  His preferred topics are eco responsibility and anything society deems 'taboo'. He is known for London Venus (Steinkis, 2022) which tells the life of Alison Lapper, a British woman born with a handicap who nonetheless led a great life. He has also written about the life of Pierre Poivre, a French botanist from the 18th century driven by humanism and ecological consciousness. Mathieu Bertrand teaches children as well as adults in drawing workshops, amongst them the Battle BD workshop, named after his traveling show. He is accustomed to drawing live and has performed at several shows like (Ré)chauffe Marcel.le, a musical/drawing hybrid event.
About the book in focus
---
London Vénus
The remarkable journey of an extraordinary woman In England, 1965, a baby is born with no arms and atrophied legs.
The new-born girl is kept from her mother and becomes a ward: her name is Alison Lapper. She grows up institutionalized in the British countryside, where she is taught independence while being set up to fail. Yet, today she can walk, run, swim, drive… She is a woman, a mother, and an accomplished artist. London Venus tells the story of her phenomenal fate.
Programme:
Where
New Delhi, Chandigarh, Dehradun