Jean-Paul Belmondo, the face of the French New Wave and a towering giant of 20th century cinema, dies aged 88
Whenever one talks about cinema as the art form of the 20th century, it is impossible to overlook the contribution made by the French New Wave. And it is impossible to think of the French New Wave without films like "A Double Tour," "Breathless," "Pierrot le Fou," "A Woman Is a Woman," and "Mississippi Mermaid," among others. The legendary French actor Jean-Paul Belmondo, whose stellar work in the aforementioned films and many others helped define the French New Wave, passed away on Monday at his Paris home aged 88.
As a youngster, Belmondo was more interested in sports than studies and he even embarked on a brief career as an amateur boxer during which he knocked out three opponents in three consecutive bouts. But as the scars and bruises on his face began to become more noticeable he decided to quit. As fate would have it, the same beaten-up face made him appealing enough to the Cahiers du Cinéma critic turned filmmaker Jean-Luc Godard who cast him in his 1958 short film "Charlotte and Her Boyfriend". Godard subsequently cast him in his 1960 debut feature film "Breathless"—a groundbreaking work of cinema that would become synonymous with the French New Wave. And the rest, as they say, is history.
Other than starring in some of the best-known films (viz. "Le Doulos", "Magnet of Doom", etc.) made by another great French filmmaker Jean-Pierre Mellville that further boosted his reputation as an actor, Belmondo also starred in several Italian films such as "Letters by a Novice," "Two Women," and "The Lovemakers," among others. Later on, he went on to star in several commercial films and even though he didn't receive the same critical acclaim his popularity as a movie icon didn't wane. He silenced his critics once and for all by winning a César for his performance in Claude Lelouch's 1988 film "Itinerary of a Spoiled Child".
Belmondo's unconventional looks, nonchalance bordering on contempt, laconic dialogue delivery, and roguish charm today defines the French New Wave. But when he first arrived on the scene few would have predicted that success that he would taste in the years to come. As his screen persona that was first seen as a cross between Humphrey Bogart and James Dean grew in stature, Belmondo's name indeed became the stuff that dreams are made of for not just the actors of his generation but also for the coming generations. For, as long as there is storytelling alive, Jean-Paul Belmondo will continue to live in the hearts and imagination of cinephiles.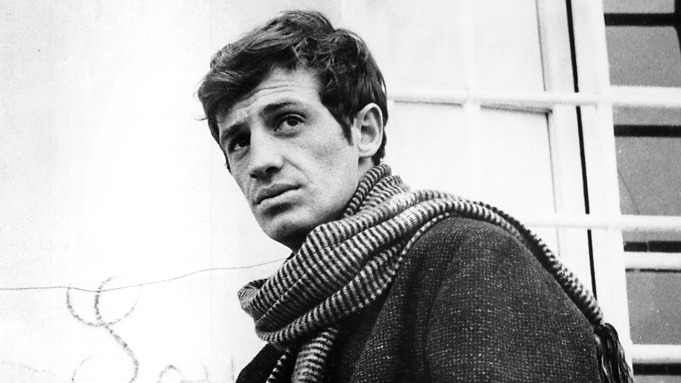 An article by Murtaza Ali Khan
Murtaza Ali Khan is an Indian Film & TV Critic / Journalist who has been covering the world of entertainment for over 10 years. He tweets at @MurtazaCritic and can be mailed at: [email protected]. He recently made his international debut as a screenwriter with Emmy-nominated Indian-American filmmaker Tirlok Malik's short film "To New India with Love"
Trailer: Pierrot Le Fou (restored)