Knowledge Summit is a high-level Franco-Indian summit dedicated to higher education, research, and innovation. It aims to give a new impetus to our relations by giving increased visibility to the potential of our cooperation to all actors in the sector (academics, institutions, business, students, alumni, …). The objective is to increase research collaborations and student mobility, renew our cooperation mechanisms and refocus our areas of collaboration in line with our priorities.
The first edition of Knowledge Summit was organized in New Delhi in March 2018, during the visit of President Emmanuel Macron. Knowledge Summit 2 took place in Lyon on October 2019. Knowledge Summit 3 has been co-organized jointly with Savitribai Phule Pune University, in an online format.
Knowledge Summit 3 (KS3)
The objective of Knowledge Summit 3 was to promote the tools and methods for better structuring of our cooperation and its alignment to the current reforms such as the "National Education Policy NEP 2020" and "Science Technology and Innovation Policy STIP 2020". These two major reforms clearly encourage internationalization and the close association of Higher Education and Research Institutions with the private sector, both in education and research.
The first part of the program was proposed in plenary sessions, on topics related to the presentation of the Indo-French scientific cooperation in 2021, then two panel discussions on "Open Science" and "Health and Society" respectively, followed by two Keynote Lectures on Artificial Intelligence and Marine Biology.
The second part offered seven parallel scientific workshops on the topics of One Health, Marine sciences, Artificial Intelligence for Sustainable Agriculture, Artificial Intelligence for Healthcare, Mathematical Foundations for Machine Learning, Sustainable energy, and Green chemistry, biotechnology and natural resources.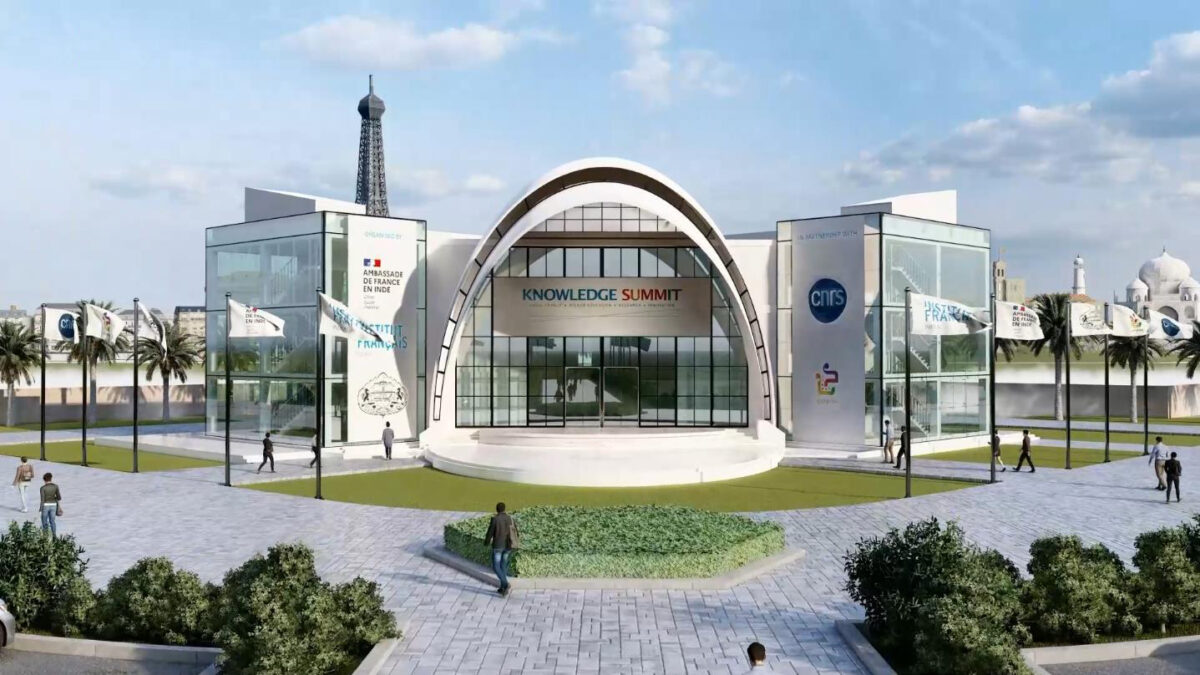 The summit was inaugurated by Ms. Frédérique Vidal, French Minister of Higher Education, Research and Innovation, M. Dharmendra Pradhan, Minister of Education, and M. Ravichandran, Secretary of Department of Science and Technology, govt. of India.
With more than 350 participants and 140 speakers, Knowledge Summit 3 was well received with the high level of involvement of the scientific community of both countries. The open-mind dialog between the researchers led the way for new collaboration topics, transverse actions and recommendations.