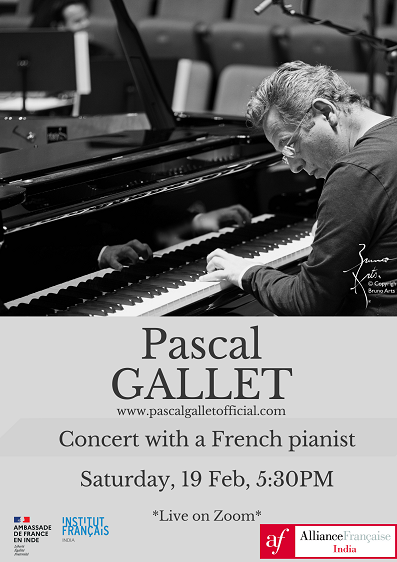 In a special episode of Cafe with a French, experience the sublime music of world-renowned pianist Pascal GALLET, whose first piece was performed and recorded when he was 10 years old!
In this exclusive session organised by IFI Jaipur, Pascal will not only perform a selection of master composers like Chopin and Beethoven but will also showcase his pedagogical approach with an extract from Pierre et le loup.
The session will be intercepted with his own commentary on using music not only as a form of entertainment but as a way to animate the way we teach and learn in our classrooms.
☑ Open to all
☑ No prior knowledge of French is needed; Pascal will speak in both French and English.
📅 19 February
🕗 Saturday, 5:30 PM
Join via Zoom Meeting
Meeting ID: 987 5774 96453
Passcode: 2VJ0Hi