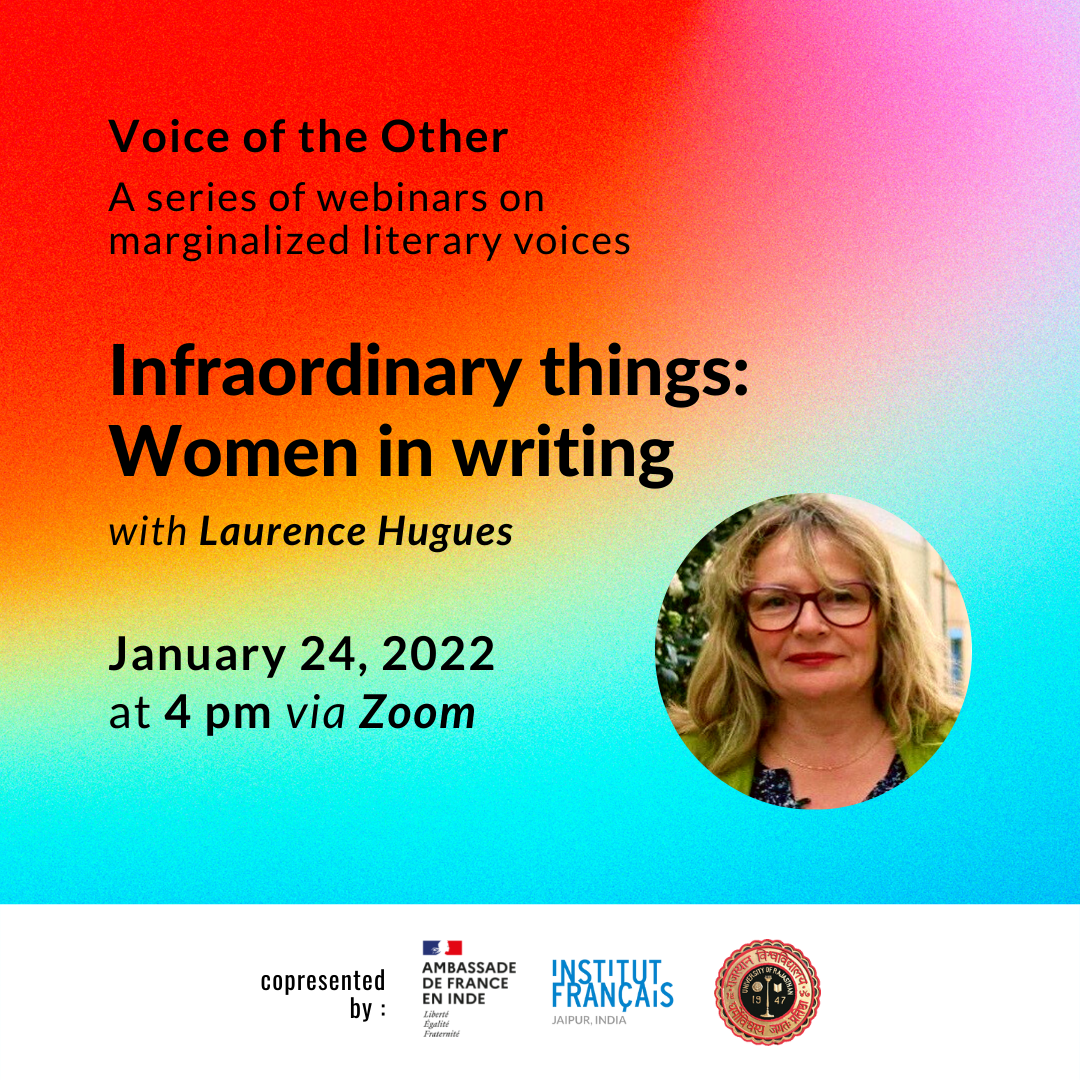 Writer and filmmaker, Laurence Hugues leads a poetic journey between documentary and intimate with a particular interest in the work of women. A graduate of FEMIS, she works largely with found and pre-filmed material from several countries: West Africa, India and Switzerland. Driven by her strong environmental commitments, she now lives in the French region of Auvergne Rhône-Alpes. 
Her book "Pas vu Maurice: chroniques de l'infraordinaire", (Creaphis) is written from the found notebooks of her aunt Marie, who lived on an abandoned farm in Haut-Forez. Marie was a prolific note-keeper, the documenter of the everyday. The book is written in two voices, two female voices, that of Marie from her notebooks, recounting her "infraordinary" life, and the commentary of Laurence, that binds the narrative together. The photographs of the notebooks and the village of Marie taken are by Claude Benoit a la Guillaume.
The writing of women, especially the informal body of work, the literature of everyday life that often passes under the radar, hidden and forgotten is the objective of this first webinar. This is part of a series titled the Voice of the Other, which explores literary creations and the stories unheard and lost, that seldom find a place in what we are taught to call "literature".
The session will be in French, moderated by Dr. Nidhi Raisinghani, head of the department, European Languages, Literature and Cultural Studies, University of Rajasthan.