Debashish Paul
Debashish is a 1994-born sculptor and performance artist who explores queer identity and the societal norms surrounding it. He studied at the Indian College of Art and Draftsmanship and later pursued a master's degree from Banaras Hindu University. He uses sculptural dresses to reveal his emotions and desires. His work has been recognized in several exhibitions and has won various awards, including the Allegro Main Prize and lnlaks Fine Art Award. His work is showcased as part of the Artist-in-Residence program at the India Art Fair 2023.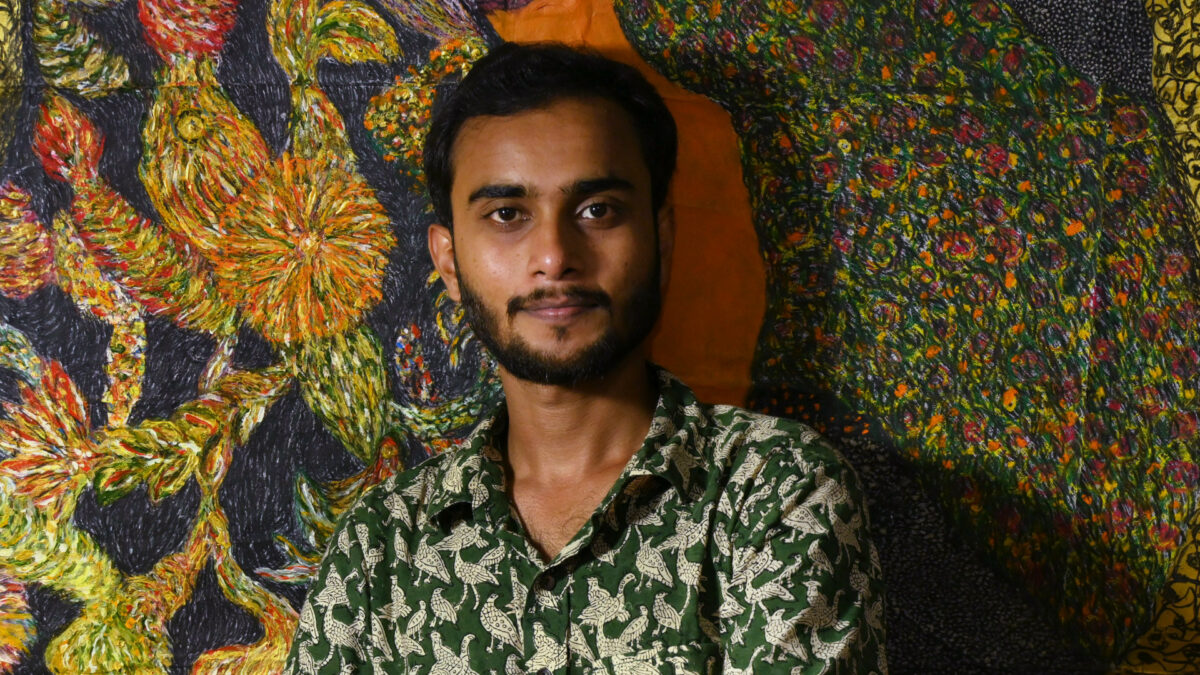 ME WITH MY PET
Performance
"Metaphorically a pet or imaginary friend is my memory whom I am always carrying with me. In my lonely fantastic world, I am continually having conversations with them. In a way, pets are my other internal self. This idea arises from the distance that is created in personal relationships. In this work, I want to understand how someone's memories internally create a form and love it like a pet, and a new story of life is created.
In this project, the sculptural dresses as well as freestanding sculptures represent my internal body and various imagined non-human forms. The dresses were made in Varanasi and the first durational live performance was executed in Khanta village in Sonbhadra district, and Jargo village near Varanasi in Uttar Pradesh, India."
FIRE IN THE BELLY
Launch of the Posterzine
Featuring 8 trailblazing women artists and creative powerhouses – Anikesa Dhing, Aqui Thami, Aravani Art Project, Dhruvi Acharya, Meena Kandasamy, Rithika Pandey, Shilpa Gupta, and Zeenat Kulavoor – this posterzine is a call to action, a celebration of female strength, and an invitation to join the movement for equality.
Each poster is a unique expression of the artist's vision, a tearable and pastable piece of art that can be used in small  acts of celebration and protest. From enormous issues of sexuality, class, caste and ecology to innermost pains and pleasures, these I posters explore the complexities of the world, and invite you to engage in the power of DIY and surprise yourself with your own inner fire.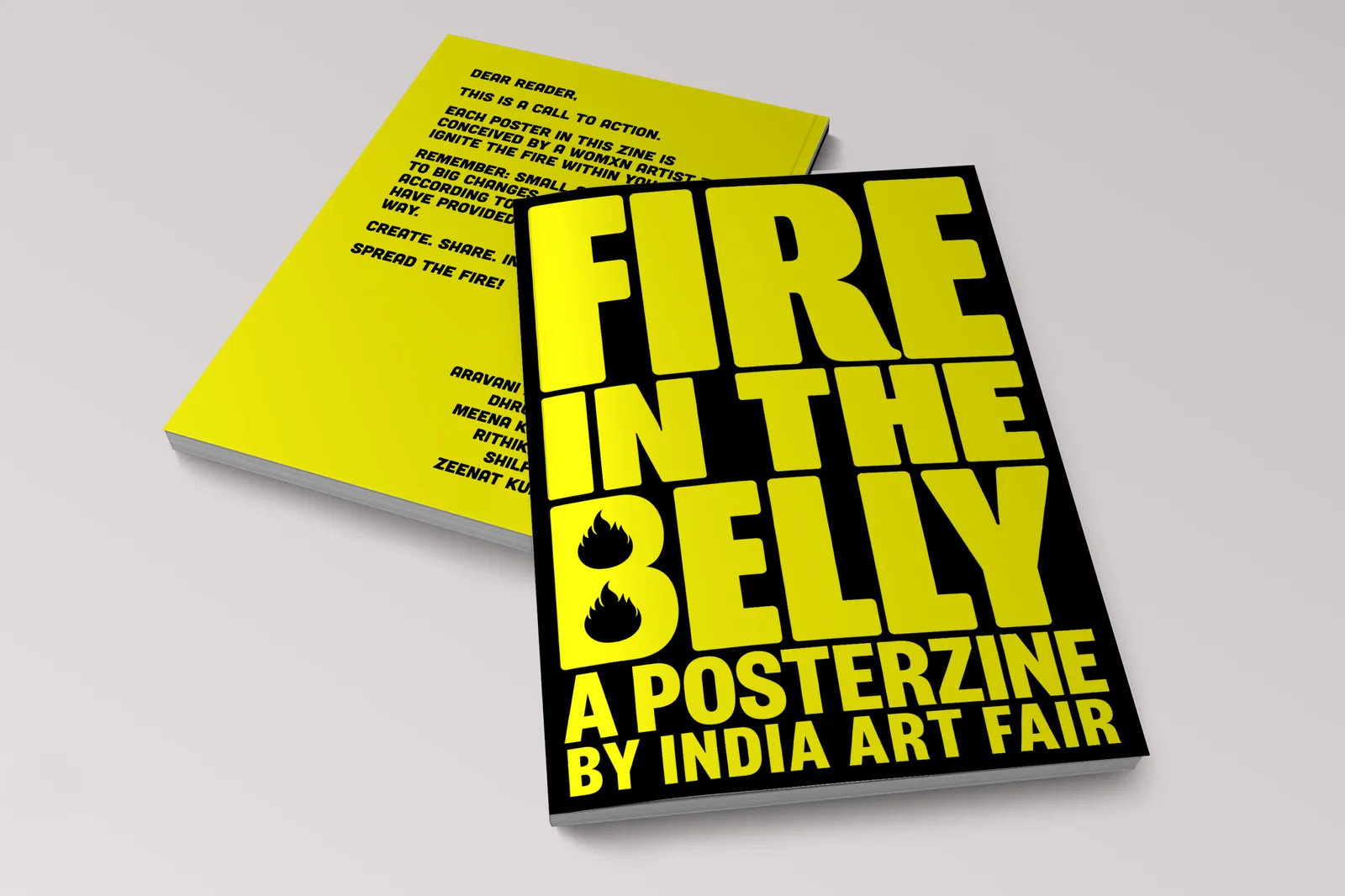 FRANCE EU GENDER CHAMPION
The choice of such programming is also deeply linked to our vision of art as an inclusive creative practice which should provide everyone with the opportunity to express themselves on subjects such as gender, empowerment, and many others.
The Embassy of France in India and the French Institute in India, along with the network of Alliances Françaises in India, are committed to promoting equality and inclusivity through all their programs. 2023 marks the year of "France EU Gender Champion" and we will be organizing, along with our partners, a series of events promoting leading voices in the field of gender equality. We invite everyone to join us!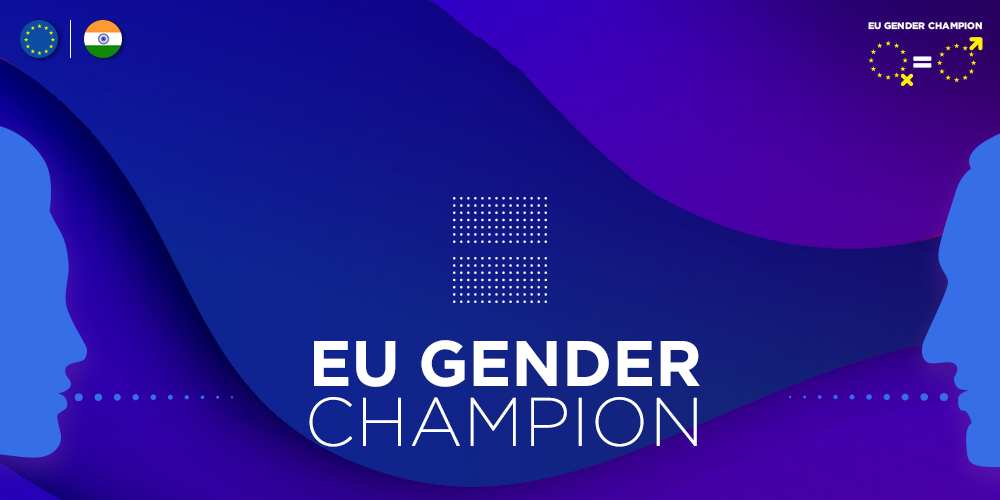 More upcoming French Live event
5 October – Music Sundowner 

2 November – Fashion Show