ENS Louis-Lumière has launched its first summer school programme for radio creation!
An international training course in sound documentary production, designed by the ENS Louis Lumière with the support of the Ministry of Europe and Foreign Affairs and Radio France Internationale (RFI), the course will take place (in English) from 15 July to 19 August 2021. It is intended for a dozen young foreign professionals who have received grants from the French Embassies or the local French Institute.
The programme offers an introduction to the culture and history of radio documentary, as well as practical experience in recording and editing. Using theory and practical exercises, and listening to works, students will then produce their own sound documentaries, experiencing each stage of the process first hand. The programme will include professional visits and mentorship by key of the industry RFI, Arte Radio, Radio France, SCAM, amongst others.
The programme is designed in 3 parts:
Discovery of the French radio creation / podcast ecosystem
Theoretical and practical training in sound writing
Production of a radio documentary
The programme's pedagogy is led by the director Frédérique Pressmann, a documentary filmmaker and sound artist. She began her career in New York in the late 1980s as a print journalist, writing for The Village Voice. Returning to Paris in the 1990s, she worked as a radio producer, editor for various newspapers and translated books from English into French. From 2002 onwards, she began producing numerous soundscapes and radio documentaries, working mainly for French public radio (France-Culture, Arte Radio). Some of these pieces have won national prizes. Since 2009, she also teaches documentary practice in schools and universities in France. She is the author of three feature-length documentaries.
Participants 2021 edition:
Jaskiran Kaur GILL (22) graduated with a BA (Honours) in English and Media Studies in July 2020 and continued to do a PG Diploma in Advanced Research Studies at Ashoka University. Her research was based on representations of Punjab and Kashmir insurgencies in Indian cinema. After finishing her diploma, she is now enrolled in ENS Louis Lumiere's, first ever international summer programme on 'Radio Documentary'. This opportunity has given her a chance to interact with people from various parts of the world and with the grant, she hopes to make a worthwhile audio project in the workshop.
Sarthak DANGWAL (23) is a budding filmmaker from Uttarakhand extremely interested in people, stories, places and everything in between. He has been constantly discovering various mediums of storytelling and how they change the story at hand, trying to refine the art to do justice to the stories worth telling. In his current adventure at ENS Louis-Lumière, he is playing with perhaps the most democratic and intimate way to tell stories – audio documentaries. His project revolves around the street musicians of Paris, singing and playing their hearts out every day in cafes, metros, on the banks of Seine, and the like.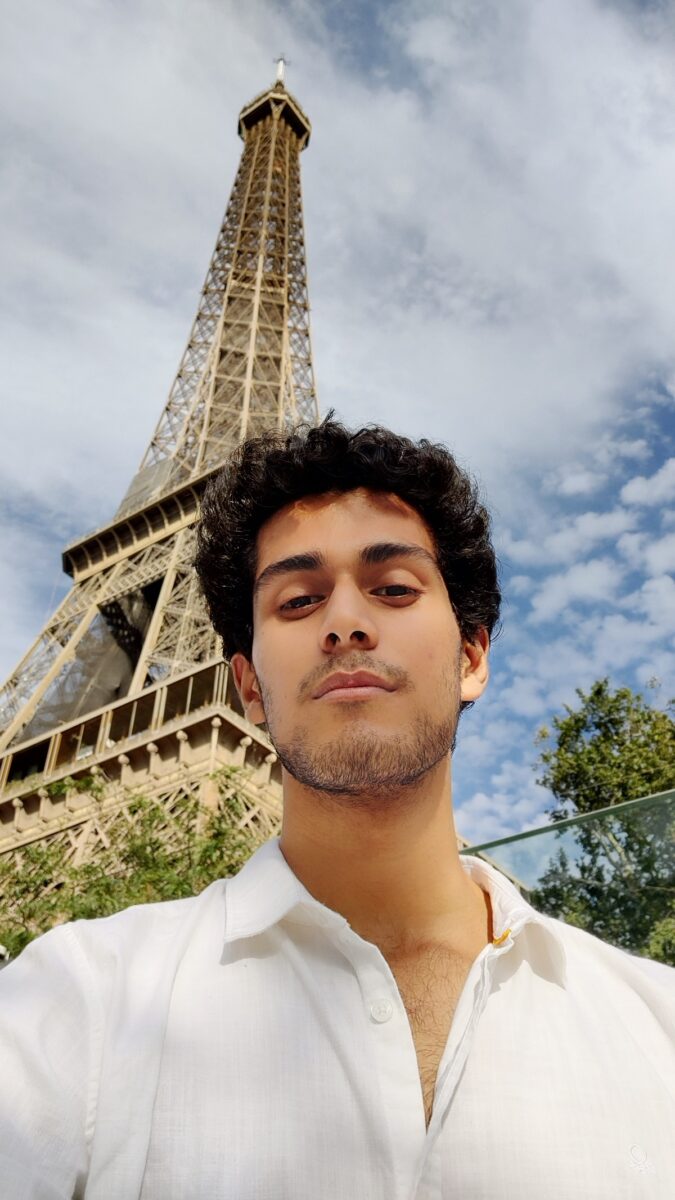 Founded in 1926, the École Nationale Supérieure Louis-Lumière is a unique institution: it provides high-level training in image and sound professions and is an international leader in the fundamentals of these fields, the only one to deliver excellent training to become a cinematographer, sound engineer or photographer.