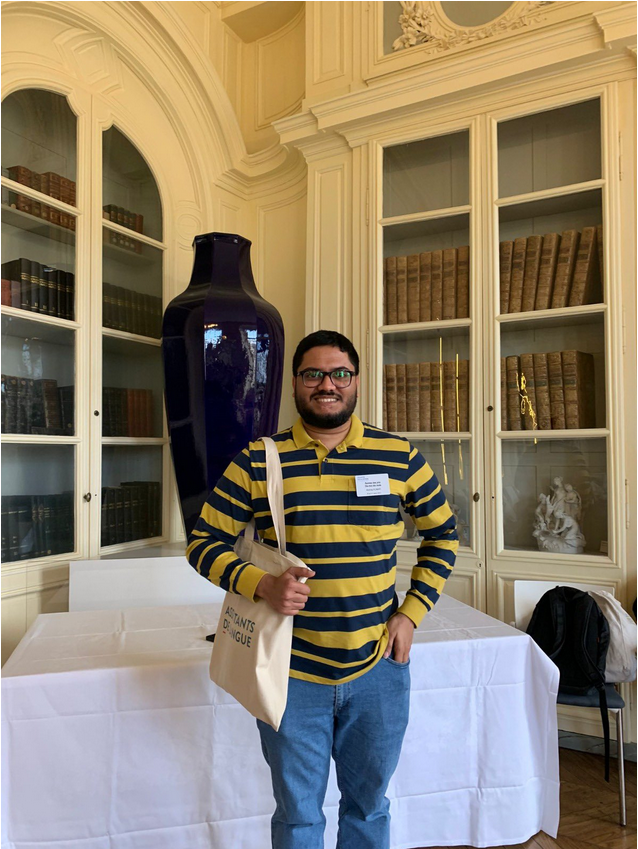 Akshay Kumar @ France Éducation international, Sèvres, France
Akshay Kumar along with the Director General of France Éducation international at Sèvres, France
Akshay Kumar along with the Director General of France Éducation international at Sèvres, France
Within the framework of Francophonie celebrations and the 28th edition of the Semaine de la langue française et de la Francophonie, France Éducation International (FEI) organised various competitions under the umbrella called "Dis-moi Dix mots" (Tell me Ten words).
The "Dis-moi dix mots" programme is a platform for Francophones from across the globe to express themselves from September to June, in a literary and/or artistic form, using around ten Francophone words.
As a part of this programme, a new edition of the contest "La nouvelle plurilingue" was launched in partnership with France Education iInternational for the "assistants de langue".
This contest aims to raise awareness of the French language and the Francophonie by offering a multilingual dimension to the "Dis-moi dix mots" programme and to promote diversity in France and around the world. The objective was to write a bilingual short story based on the word "déjà-vu", which was one of the ten chosen words.
Congratulations to Mr. Akshay Kumar, who is currently working as an English Language Assistant in Lille Academy, for winning the jury's 'coup de cœur' award in this competition. In his essay, Mr. Akshay Kumar calls attention to topics like  destiny, arranged marriages and LGBTQI in India.
A prize-giving ceremony was held on Thursday 30th March at France Éducation International in the presence of the famous writer Ms. Lamia Berrada-Berca who was the President of the jury.
Mr. Akshay Kumar is one of the 200+ English Language Assistants who are currently teaching English in primary and secondary public schools all over France.
---
Click below to read Akshay Kumar's entry for the contest along with the stories of other winners.