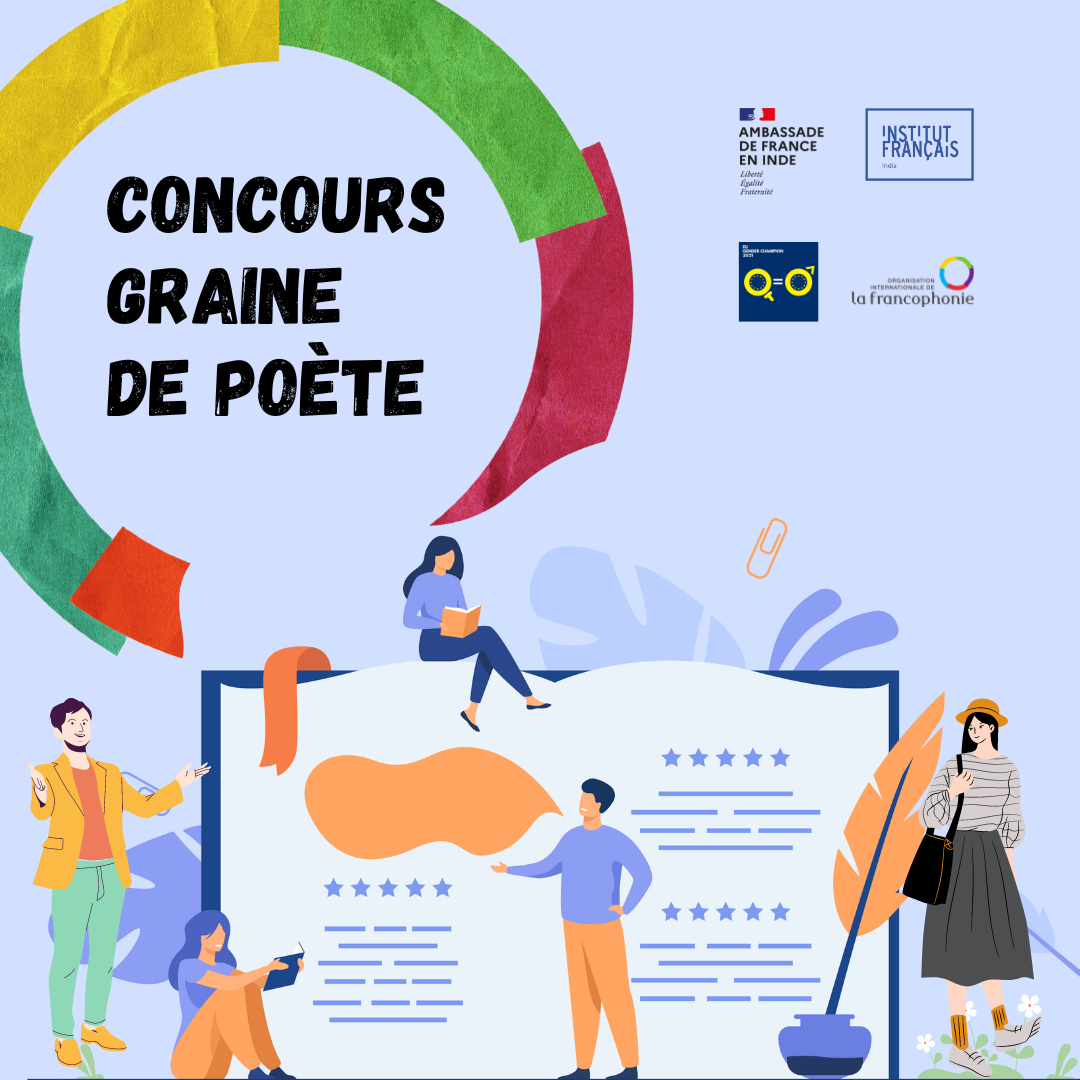 The 'Graine de poète' contest is organised by the French Institute in India (IFI) with the participation of the Alliance Française network in the country. It is open to students of French from schools, universities and Alliances Françaises in India, under the supervision of at least one of their teachers.
This contest seeks to raise students' awareness about equality and the fight against discrimination as well as to understand the cultural and linguistic differences in the French-speaking world. This contest is also an opportunity for students to express their creativity and to show their love for poetry.
This event is organised on the occasion of the International Women's Day, which takes place on March 8, and the Francophonie month.
Who can participate?
This contest is open to students of French
Category 1: ages 14 to 18  (schools – grades 9 to 12 and/or Alliance Française in India)
Category 2: more than 18 years old (Universities and/or Alliance Française in India
Terms of participation:
Groups of 2 to 4 students

Group coordinated by a French teacher

Maximum of 2 groups per school
In partnership with:
Indian schools
Indian universities
Alliance Française network in India
Associations of French professors: Indian Association of Teachers of French (IATF), Association of Indian French Professionals and Researchers (AIFPRO), Association of Teachers of European Languages in India (ATELI)
Other sectors of the French Institute in India (IFI)
Calendrier

7 February 2023

Announcement of the competition

18th February 2023

Last date for registering (Google form) with the list of participants

18th to 25 February 2023

Organisation of a writing workshop for participants

5th March 2023
Last date for submitting entries

6th to 15th March 2023

Selection of the top 4 poems (2 per category)

2 Jean Paul Sartre awards
2 Simone de Beauvoir awards

24th March 2023

Online announcement of the results

25th to 31st March 2023
Publication of winning poems in a digital booklet on IFI's website