A show promoting Comics through live drawing, combining music, humour and public participation. In Battle BD, the authors are confronted with live drawing, freehand with no time to think.
Much like an improvisation match, the writers compete on stage via drawing. The host, Tony Curien, guided by the audience's suggestions, imposes a theme on them. In three minutes, they produce a poetic, funny, offbeat or even committed work, to the rhythm of the DJ's playlist.
To win the competition, the artist's work has to tell a story and convince the audience.
Session with Anaïs Depommier, Pickmean (Cyril Nguyen Dinh), and Tony Curien with DJ.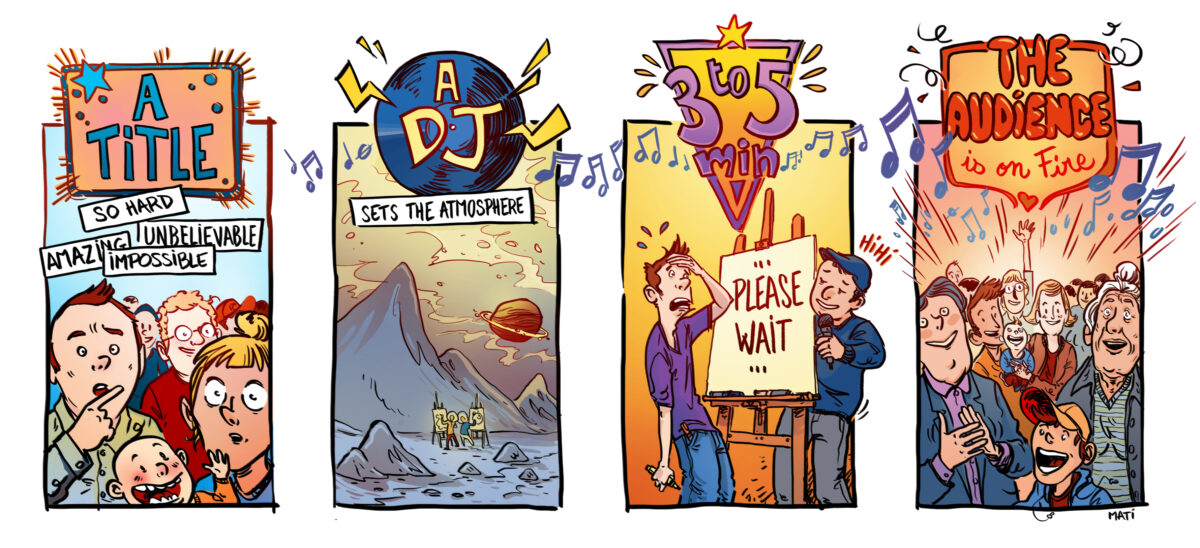 Join us with your friends and family for two unique shows in India!
Date: 7 and 8 May 2022
Time: 4 pm to 5 pm
Venue: DLF Mall of India, Noida
How to join? A free walk-in spectacle for all age audiences!
Bonjour India literary events