Café-Cinema
Art de vivre à la française with
cinema, cuisine, music and moments
A ciné-food experience for cinema and food lovers, a few hours of community, conviviality, memories and tastes that last forever.

Bonjour India, France's cultural festival in India sets the tone, by bringing to you a few evenings/afternoons of summer splendour with movies, meals and music.
A French cinematic-gastronomic experience in the open air.
Grab a glass of wine, a plate of French delicacies. Sit under the sky and enjoy the film. A soirée to meet, to treat, to chat, to regain, reclaim, rejuvenate. Invite your date, your friends or your family!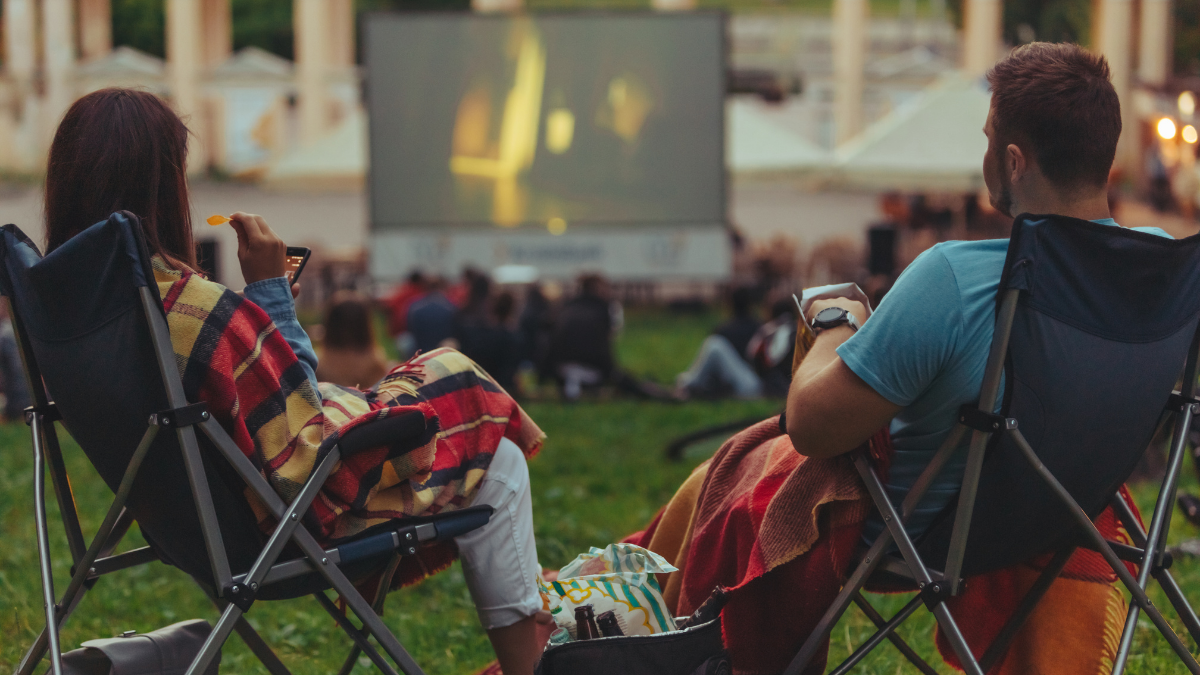 ALINE
A film by Valérie Lemercier
May 5 | 7 pm
Lawns of the French Institute in India, 2, Dr APJ Abdul Kalam Rd, New Delhi
Quebec, the 60s. Sylvette and Anglomard welcome their 14th child, Aline. In this modest family, music is king. When a producer discovers Aline and her golden voice, he has only one idea in mind: to make her the greatest singer in the world. Supported by her family, guided by Guy-Claude's experience and budding love for her, Aline will create an extraordinary destiny for herself. A fiction freely inspired by the life of Celine Dion.
Antoinette in the Cevennes
A film by Caroline Vignal
May 6 | 7 pm
Lawns of the French Institute in India, 2, Dr APJ Abdul Kalam Rd, New Delhi
Antoinette, a school teacher, is looking forward to her long planned summer holidays with her secret lover Vladimir, one of her pupils' father. When she learns that Vladimir cannot come because his wife organized a surprise trekking in the Cévennes National Park with their daughter and a donkey to carry their load, Antoinette decides to follow their track, by herself, with her own stubborn donkey.
Organized with the collaboration of: